Magical Mistery Tour, Portugal
Project Partner: Associação In Loco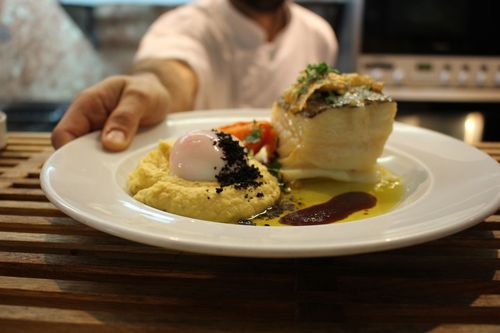 Main idea and brief description of the pilot area
To put into effect routes dedicated to the offer of sustainable gastronomic tourism experiences based on the Mediterranean diet, which will link different resources and territories. While the involved organizations (restaurants, hospitality businesses…) will realize that Mediterranean gastronomy can be the pivotal point of their economic activity, tourists will discover more satisfying and sustainable ways of travelling.

The pilot area where the pilot project will be implemented corresponds to the most expressive territory for the Mediterranean lifestyle, recognized by UNESCO as a cultural heritage of humanity. The first test of itinerary cration to discovery the rich gastronomic and cultural patrimony will be a route (comprised of secondary roads) to connect the capital, Lisbon, to Tavira, in the Algarve, the representative community of Portugal in the classification by UNESCO.
Activities IN LOCO is working on:
1. Identifying, validating and inviting local resources relevant to sustainable gastronomic heritage subject to the principles of the Mediterranean Diet and the MEDFEST sustainability criteria. (Categories considered: restaurants, quality local produce, cultural heritage, accommodation, events & activities);
2. Inviting the identified stakeholders involved in MEDFEST to integrate the roadmap to make available the experience they are responsibile for
3. Testing the itinerary, evaluating its achievement, and making the necessary improvements for its sustainability and effectiveness
4. Defining and implementing a marketing and promotion campaign for the first route, targeting specialized press and tour operators.
5. Replicating the "model" for creating sustainable gastronomic tourism activities in two other territories
6. Defining and implementing a communication campaign aimed at the final consumer