MEDFEST - Culinary heritage experiences: how to create sustainable tourist destinations
MEDFEST project is being implemented in eight Mediterranean countries (Slovenia, Italy, France, Portugal, Spain, Croatia, Greece and Cyprus) with the general objective to create and improve existing strategies relating to sustainable tourism development within the traditional MED small-scale culinary sector.
Gastronomy and Tourism Success Stories in the Mediterranean
Our stories are the stories of flavours and fragrances of Mediterranean. They are the stories of smells and tastes of food that has passed from generation to generation and contain the traditions, the celebrations, the happiness and the wisdom of many generations, which were kept intact from the time, the industrialization, the globalization and the new life style.
This publication is a product of all the efforts that have been made and their results. It gives light to some unexplored rural areas, most of them untouched by mass tourism, and promotes the uniqueness in their gastronomy as a part of the cultural heritage.
Strategy for the planning of sustainable culinary experiences
Strategy for the planning of sustainable culinary experiences presents development scenarios for creating or improving culinary experience, guidelines for preparing action plans, some aspects on capacity building activities, and recommendations learn.
In our vision this strategy will be used as a helpful tool for promoting the utilisation of traditional knowledge, local agriculture production and local consumption to create or enhance sustainable culinary tourist attractions away from the traditional "sun, sea & sand" destinations. Moreover, we wish to reinforce Mediterranean identity among locals and their benefit from the economic and social impacts of culinary tourism.
Sustainable gastronomy experiences of the Mediterranean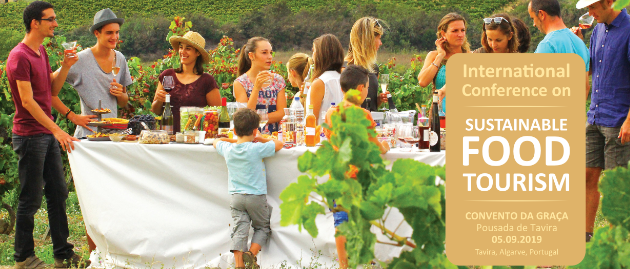 International Conference on Sustainable Food Tourism
MEDFEST project is organizing the International Conference on Sustainable Gastronomic Tourism on 5th of September 2019, in the Convent of Graça, Tavira, Portugal.


Events
News
MAP OF MED CULINARY HERITAGE EXPERIENCES
Project budget
2.218
M €
Partners from
8
coutries
Project duration
36
months